Welcome To Original Graffix
Welcome To Original Graffix
The one stop shop for all your Customised Graffiti Caps, Canvases and Backpacks. 
Established since 2001. What started out as a hobby has now turned into a soul passion and the peoples number one choice when it comes to Personalised Custom Graffiti Caps. 
As a result, we are now world famous from working with all your favourite celebrities including:
Dwayne "The Rock" Johnson, Jason Moamoa, Snoop, Kci & Jojo, Dmx, Xzibit, Bone Thugs n Harmony, Anthony Mundine, Scribe, Boyz to Men, Kurupt and many many more.
Shop Now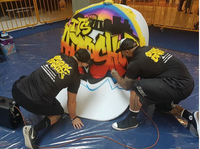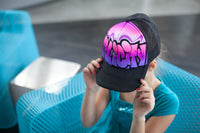 Your Name On Any Cap
Simply choose the type of cap, size and colour. We will then paint your name in you choice of design. It's that simple.
Shop Now